Main Content
01Welcome to
Welcome to Miami – the world-renowned Florida destination where magnificent coastal surroundings meet a vibrant cosmopolitan lifestyle.
Featuring the quintessential tropical weather, countless attractions and amenities as well as one of the most vibrant culture and nightlife in country, this is an idyllic place for people of all lifestyles to live, work and play. I am Bryan Halda, and as the leading South Florida Realtor® serving the greater Miami area, I look forward to showing you spectacular Miami Beach homes for sale and what makes the communities, way of life and the real estate market so special.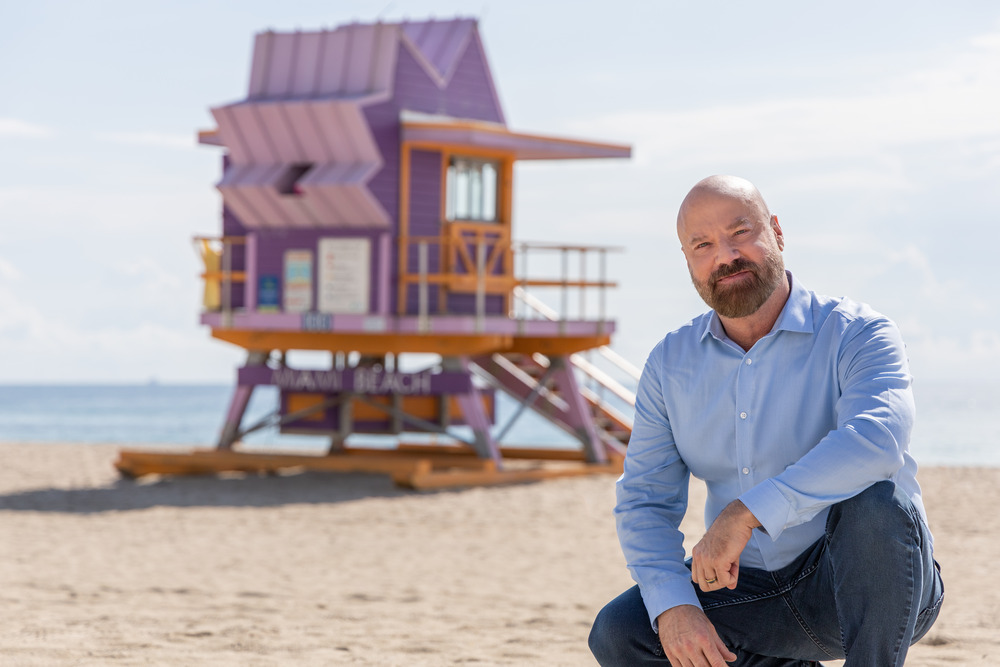 03About
Bryan
Bryan Halda serves as the Senior Managing Partner at The Halda Group Real Estate where he has established himself as a multi-million dollar producer. With over 20 years of experience in the real estate industry, Bryan has earned the respect and recognition of clients and peers who appreciate his enthusiasm, professionalism, and sincere devotion to helping people translate their dreams into reality. Born in Ohio and schooled in Florida, he later moved to Miami where he has lived for the last twenty years. This has given him a vast knowledge of the area and understanding of what makes each property and neighborhood unique and strives to find the best deals and opportunities for his clients.
As an owner of businesses and real estate in Florida and a property Developer in the Bahamas, Bryan has the drive and resources to market homes successfully and to locate properties that best suit the lifestyle and budgets of each of his clients. He is passionate about offering efficient and honest services to both home buyers and sellers to help them realize their goals and bring their visions to life. Specializing in waterfront estates, condominiums, and single-family homes, he is familiar with the unique needs of high-profile clients and celebrities looking for waterfront and luxury listings for rent or purchase after having met and served them in the past.
06Client
Testimonials
Bryan helped me search and find the forever home I wanted and then led me through a negotiation in which the sellers thought the property was worth one price and the reality of the comparable properties was less. It took me 10 months but I got the property I wanted.
Forever home
The nicest and best agent We have ever had. Great advice, always available and hard working. Bryan found for us our dream little pied à terre in Sobe.
Nicest and best agent
Bryan is fantastic! Will work with him in the future. His great knowledge of the process and patience helped me through a very problematic purchase. Thank you Bryan and team!
Fantastic
Having Bryan as our realtor was the best part of our home buying process. Any time we deviated from his advise things fell apart. His calm demeanor and expertise helped us find our first and forever home. Without reservation I recommend Bryan Halda.
Calm demeanor and expertise
Bryan is a thorough and aggressive realtor who gets your property sold. A very experienced realtor, and lovely man who handles your home sale perfectly and takes all the stress away from the selling experience, you know you're in great hands. A wonderful realtor I highly recommend.
Thorough and aggressive
Read More